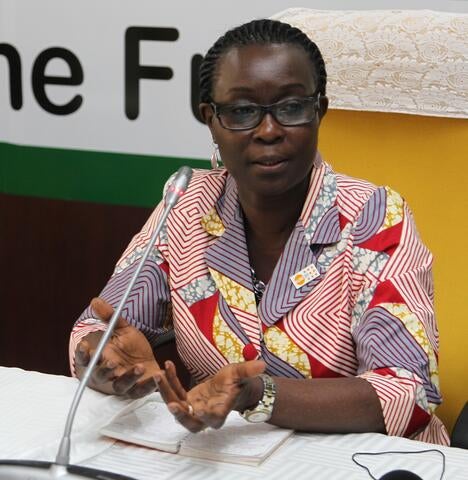 Thank you for visiting UNFPA Zambia website; which showcases the Country Offices' work to ensure that every pregnancy is wanted, every child-birth is safe, and every young person's potential is fulfilled in the country. 
The information featured on this site targets avid readers, technical experts, policy makers, researchers, community based workers, development partners, as well as women, adolescents and young people.
Zambia has indeed made significant progress in sexual and reproductive health in the past 20 years. Fewer women are dying during pregnancy and childbirth as we have seen maternal mortality rates drop from 729 in 2002 to 398 in 2014. More women are able to decide if, when and how often to have children as contraceptive prevalence rates have increased from 9% in 1992 to 45% in 2014. More mothers have access to maternal health services as reflected by a rise in births assisted by a skilled attendant from 50% in 1992 to 64% in 2014.
As part of its 8th Country Programme of Cooperation with the Government of Zambia, UNFPA has sustained its commitment to intensify efforts aimed at addressing key barriers to sexual reproductive health and rights for women and young people across the country. This includes bringing more evidence-based technical support to the Government of Zambia; increased targeted sub-national programme support to vulnerable populations and underserved areas, as well as south-to-south cooperation on experiences relevant for Zambia's country context, while also taking Zambia's unique story to the world.