UNFPA: Delivering a world where every pregnancy is wanted,
every childbirth is safe and every young person's potential fulfilled.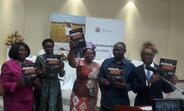 21 October 2017
#InvestingInWomen&Girls" in Zambia!
"I want to become a neurosurgeon, specialized in the nervous system. Iv been inspired by Ben Carson...and the fact that it really hurts me to see alot of people die from complications related to the nervous system because we have a limited number of neurosurgeons in Zambia" says 16 year old Anna Nakanyika, a grade 11 pupil in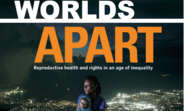 17 October 2017
The State of World Population 2017
Unchecked inequality and failure to protect the rights of poorest women could undermine peace and world's development goals, new UNFPA report warns   Only about half of the world's women hold paid jobs Globally, women earn 77 per cent of what men get Three in five women worldwide lack maternity leave, many pay "motherhood
This report takes its inspiration from the United Nations Secretary-General's Every...
A policy brief on child marriage in Zambia. Child marriage is a human rights violation,...