Ensuring reproductive rights for all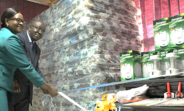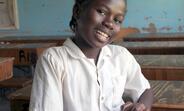 28 May 2018
Celebrating Menstruation, from Menarche to Menopause
On the occasion of the First Regional Menstrual Health Management Symposium on 28-29 May in Johannesburg, South AfricaDr. Julitta Onabanjo, Regional Director, United Nations Population Fund, East and Southern Africa Regional Office, writes on Celebrating Menstruation, from Menarche to Menopause The cycle of poverty is a complex
23 May 2018
Can Childbirth be Harmful? Obstetric Fistula from a Survivors' Lens!
Today, as the world commemorates the 2018 International Day to End Obstetric Fistula, pregnancy, childbirth, and postnatal care grab our attention once again. Should we actually only focus on these key components of safe motherhood only around commemorations? Definitely not! Pregnancy and childbirth should be among the happiest

The Implementation Plan of the Seventh National Development Plan (7NDP) has been...

The UNFPA Zambia 2017 Annual Report highlights key milestones and achievements recorded...
No vacancies currently available