Ensuring reproductive rights for all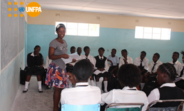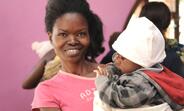 8 March 2018
Protecting Reproductive Rights of Rural Women: a Pathway to a More Equal World
Statement by UNFPA Executive Director Dr. Natalia Kanem International Women's Day, 8 March 2018   The economic inequalities plaguing much of the world today are reinforced by many other forms of inequality, including inequalities in sexual and reproductive health. More than 200 million women—many of them poor and living in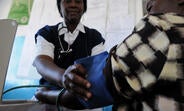 7 March 2018
Zambia Launches "Integrated Health Situation Room"
A new tool to track progress and identify gaps in health programming in Zambia has been launched. The Zambia "Integrated Health Situation Room" centralizes data for HIV, tuberculosis, maternal and child health and malaria to improve programming and reach more people with services. The situation room—the first integrated

The Implementation Plan of the Seventh National Development Plan (7NDP) has been...

The UNFPA Zambia 2017 Annual Report highlights key milestones and achievements recorded...
No vacancies currently available