UNFPA: Delivering a world where every pregnancy is wanted,
every childbirth is safe and every young person's potential fulfilled.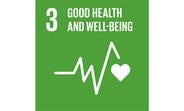 9 December 2017
Zambian Parliament and UNFPA Collaborate Towards Attainment of SDG 3.7 in Zambia
In 2017, UNFPA in Zambia has scaled up systematic engagement with the Zambian Parliament, as part of the organizations' focus on ensuring resources are equitably distributed in a rights based approach to secure measurable development results. The Country Offices' engagement with the Zambian Parliament builds on the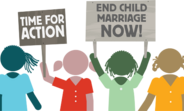 14 November 2017
Making Pregnancy and Childbirth Safer with Upgraded Maternity Wings
The Ministry of Health, in collaboration with UNICEF and UNFPA, have officially handed over four upgraded maternity wings worth 10.5 million kwacha (US$ 1.5 million) at George and Ngwerere Clinics in Lusaka Province; as well as at Kaniki and Buchi Clinics in Copperbelt Province. The maternity wings were upgraded with funding

This report takes its inspiration from the United Nations Secretary-General's Every...

A policy brief on child marriage in Zambia. Child marriage is a human rights violation,...
No vacancies currently available