UNFPA: Delivering a world where every pregnancy is wanted,
every childbirth is safe and every young person's potential fulfilled.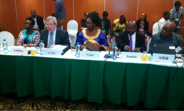 21 March 2017
Zambia Hosts "2020 Global Round of Censuses" Regional Training
Lusaka, 20-23 March 2017: The United Nations Statistics Division (UNSD) in collaboration with the Central Statistical Office of Zambia, United Nations Population Fund (UNFPA), United Nations Economic Commission for Africa (UNECA) and the African Development Bank (AfDB) is facilitating a "2020 Global Round of Censuses" regional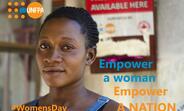 8 March 2017
Universal Access to Sexual and Reproductive Health - The Key to Gender Equality
UNFPA, the United Nations Population Fund in Zambia is pleased to join the Government and people of Zambia and partners in commemorating the 2017 International Women's Day under the theme "Women In The Changing World of Work, Planet 50:50 By 2030" which has been adapted locally as "Promoting Inclusiveness In Economic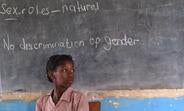 28 February 2017
How sexuality education is changing lives
"I have seen girls become pregnant, become victims of violence and become HIV-positive, and I don't want to become one of those girls," says Lydia Mwelwa, aged 13 years.  "I'm happy they have taught us in school how we girls can protect ourselves," she says. A student at Kabulonga Basic School in Lusaka, Zambia's capital, Lydia

The Demographic Dividend: Unlocking Africa's Youth Potential

Midwives: Health Heroes for Women, Adolescent Girls and Newborns
Straight Talk on LOVE and RELATIONSHIPS. Check out this new TUNEME Video!
Sustainable Development Goals Explained: Good Health and Well-being